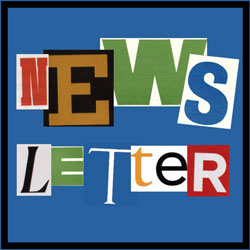 Highlights: Our in-person September 19 program will feature Evan Clayton Horback from Olympia, WA. Evan has focused much of his artistic energy on developing a body of work that investigates collage in relationship to cultural marginality. He was a 2016 Artist Trust Gap Grant Recipient and has spent the last year developing a community-based Arts Apprenticeship Program for graduating high school students in the city of Olympia. It is called the A.C.E. Program: Apprenticeships for the Creative Economy.

Welcome to our new president. Read up on NWCS activities, future programs, the next Member Activity, member news, art calls and more.
We have volunteer opportunities within the NWCS, and we urge you to participate. Not only will you be helping the NWCS, but you'll be meeting fellow members and expanding your artistic knowledge. Open volunteer positions are outlined in newsletter. Contact a board member for more information.