Programs and Events for 2019 - 2020
General meeting dates and scheduled programs for 2019 - 2020. Meetings are held at the Richmond Masonic Center in Shoreline, just north of Seattle.
---
June 18, 2019 - Tuesday, 10:30 am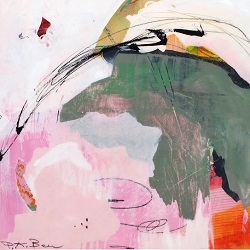 While not classified as a collage artist, Pam's work may contain elements of collage because anything goes when the creative process begins. Pam creates her own patterns, stamps, and colored papers for application during the process as needed.
Representational or whimsical work begins with pattern and shapes that feel good. At times, a vague notion for the theme of the work is present when working in series. Inspiration may not only be color and pattern; but ideation, personality, and feelings.
Most abstract work develops through a process of layering and textures, structure and looseness, lights and darks, and often a subtracting of layers until the visual dialog becomes stronger and the story solidifies.
Visit her website to see more.

---
June 29 – 30, 2019

The NWCS will again be sponsoring the Collage Room at the Shoreline Arts Festival. The Festival location is moving to Shoreline Community College, 16101 Greenwood Ave N, Shoreline. There will be more space than ever! Come join the fun.Shoreline Arts Festival website.

---
September 17, 2019 - Tuesday 10:30 am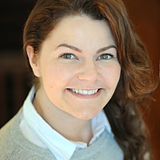 Elisa Law from the Washington State Historical Society will join us to speak about the women's suffrage movement. She will educate us about the events leading up to the passage of the 19th Amendment to the United States Constitution and provide us with information to inspire collages that will commemorate the 100th anniversary of women nationwide securing the right to vote. Elisa's presentation comes a few months in advance of the submission deadline for the Northwest Collage Society's spring 2020 exhibit to be held at the Washington State History Museum in Tacoma, as part of its women's suffrage centennial celebration.
To learn more about the Women's Suffrage Centennial, visit www.suffrage100wa.com.

---
November, 2019

Joe Rudko is a graduate of Western Washington University and has shown broadly in both solo and group exhibitions throughout the Northwest including exhibitions at the Portland Art Museum, PDX Contemporary Art, G. Gibson Gallery, and Greg Kucera Gallery, as well as Von Lintel Gallery (Los Angeles, CA) and Davidson Gallery (New York, NY). He has been the recipient of the Future List Award and two Art Walk Awards from City Arts Magazine as well as the Vermont Studio Center Fellowship Award. His work is featured on the cover of indie rock band Death Cab for Cutie's album Kintsugi and is included in the permanent collections of F5, Fidelity Investments, and the Portland Art Museum. His work has been published in Artforum, Art in America, New American Paintings, Humble Art Foundation, Fukt Magazine for Contemporary Drawing, The Stranger, and The Seattle Times. Rudko lives and works in Seattle, WA. Website.